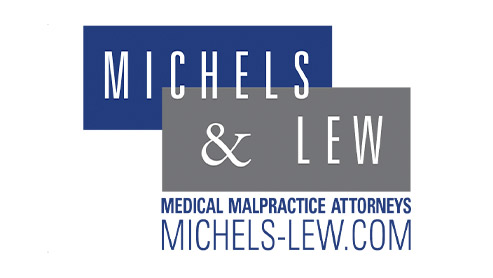 For over 40 years, the Los Angeles Law Firm of Michels & Lew has been representing victims of catastrophic injury throughout California and surrounding states. Their personal injury lawyers have represented over 1,000 individuals and families, including victims of medical malpractice, school accidents, sexual abuse, drowning accidents and other tragic accidents. They have been successful in recovering compensation in nearly every case they have handled. The quality of their legal services is documented in verdicts and settlements. Their recoveries total over 1.5 billion dollars, including the then highest award ever for a fatal child injury against a local school district and one of the highest awards for a birth injury against Los Angeles County. They have the legal experience, the investigative tools and the medical expertise to handle even the most complex catastrophic injury cases.
Learn more at michels-lew.com.
Michels & Lew provides the support our clients need to recover
Their clients have experienced brain injury, paralysis, third-degree burns, loss of an infant in childbirth, sexual abuse and other catastrophic injuries. Without exception, they have experienced tragedies before they enter our offices. The  lawyers and staff members of Michels & Lew are sensitive to these situations.
For that reason their service does not stop in the courtroom—they are committed to providing their clients with the support and services they need to cope with the legal process, to get the medical and rehabilitative care they need and to rebuild their lives after their cases are resolved. Victims of tragedy should be afforded a life of dignity and the best medical care available with absolutely no out-of-pocket expenses.
The LA firm, The Law Offices of Michels & Lew, a Professional Law Corporation, is known throughout California for its work in the area of medical malpractice, and our attorneys are supported by a team led by Bradford S. Davis, M.D., former clinical director of the Emergency Department at St. John's Health Center in Santa Monica. They handle medical malpractice cases including birth injuries, nursing home injuries, failure to diagnose cancer, radiation errors, misdiagnosis of heart attack and stroke, emergency room errors and hospital negligence.
Michels & Lew succeeds in cases other lawyers turn down
Thorough investigation and litigation of a complex personal injury case are only possible if the attorneys are supported by a law firm with extensive resources. Michels & Lew has recovered millions of dollars in cases rejected by other attorneys due, in part, to their access to vast resources necessary for complex litigation.
If you or your family has experienced a serious injury, including a child injury, you may be under pressure to accept an insurance settlement offer. Michels & Lew urges you to have your case reviewed by an attorney with extensive experience in your type of legal challenge before you make any decision. If you would like to speak to a member of their team or one of their lawyers, please contact their office with the facts of your case. As your legal counsel they will help you uncover the truth and hold those responsible for your loss accountable.
Their firm provides Spanish language services to clients and they serve all Southern California communities including San Bernardino, Riverside and Orange County. Michels & Lew sees that you are compensated for injuries resulting from substandard medical care and other negligence, helping you recover compensation for pain and suffering, medical expenses, lost earnings and future care.
Se habla español
Contact their LA office for a case evaluation. At Michels & Lew their staff, led by Bradford S. Davis, M.D., will work with their personal injury attorneys to see that your claim provides the resources you will need for future medical care. Their Los Angeles firm serves clients throughout California and surrounding states. Our staff and our lawyers provide far more than legal services, giving our clients the support they need to survive following tragic injuries.
Learn more at michels-lew.com.