Give the Gift of Inclusion
Inclusion Matters by Shane's Inspiration is a 501(c)3 non-profit organization (Tax ID no. 95-4760497).  Your support helps us eliminate bias against children with disabilities through inclusive playgrounds and educational programs that unite children of ALL abilities globally.
All donations are tax-deductible. Tax deductible receipts will be delivered via email, and you can also login to our site to access your donation history at any time.
There are many ways to give. Honor someone special in your life with a one-time donation. Donate a dollar a day for play by signing up as a recurring donor.  Host a fundraising event or create a peer-to-peer online fundraiser for us.
Our newest giving opportunity allows you to register your debit/card and round up each purchase to the nearest dollar. Your change is donated to us monthly. You can set a monthly limit.
Thank you for choosing to give. Please know that your gift will make a meaningful impact for the families we serve.
Join One of Our Giving Programs To Make a Recurring Gift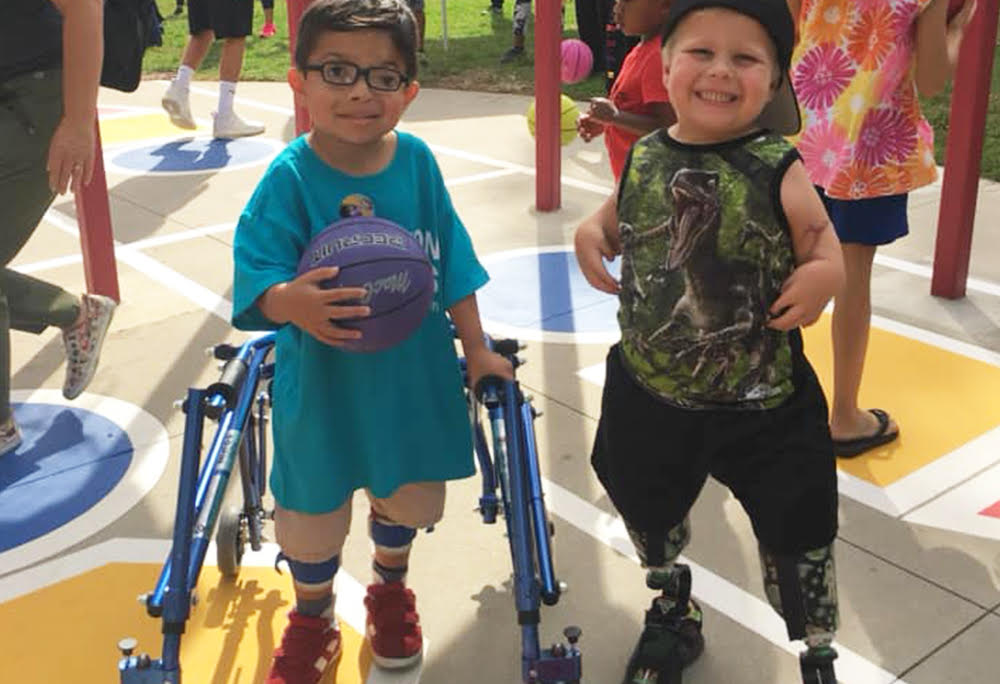 Join Our 365 Club!
In June 2002, we watched our very first bus, filled with students, pull up to Shane's Inspiration Playground in Griffith Park. The first wave of students with disabilities rushed onto the playground – a mix of laughter, freedom, and fear as some children experienced a swing for the first time ever.
To date, our programs have:
Transported nearly 40,000 children to our playgrounds and connected thousands of families who have children with disabilities with their communities.
Transformed playgrounds into classrooms through our education program – reducing bullying and increasing social inclusion for over 150 schools.
Launched programs in over 20 cities, with requests from over 60 countries who are interested in implementing our education program.
Donate $1 A Day and join our 365 Club so that students with disabilities can play!
We need your help. Bus transportation is more expensive than ever, and schools don't have the funds for these programs, despite the incredible benefits of inclusion. As one Special Education Teacher told us, after her bus pulled up to the playground: "You're our only field trip. My kids won't go anywhere next year without this."
Join Our Family2Family Legacy Program
This powerful legacy program allows your family to impact the lives of families across the globe! We now have over 72 playgrounds and programs active on 5 continents, with additional projects currently in development in South Africa and Australia! We have 75 additional communities currently requesting our services who are anxious to bring inclusion, honor and friendship to their children. Your legacy gift can make this important dream a reality, impacting lives for future generations!
"This is about ALL children embracing their right to be unashamedly themselves, without being judged by their abilities.

Janice McLaughlin
Donate $85 A Month and join our Family2Family Legacy Club to help foster inclusive play!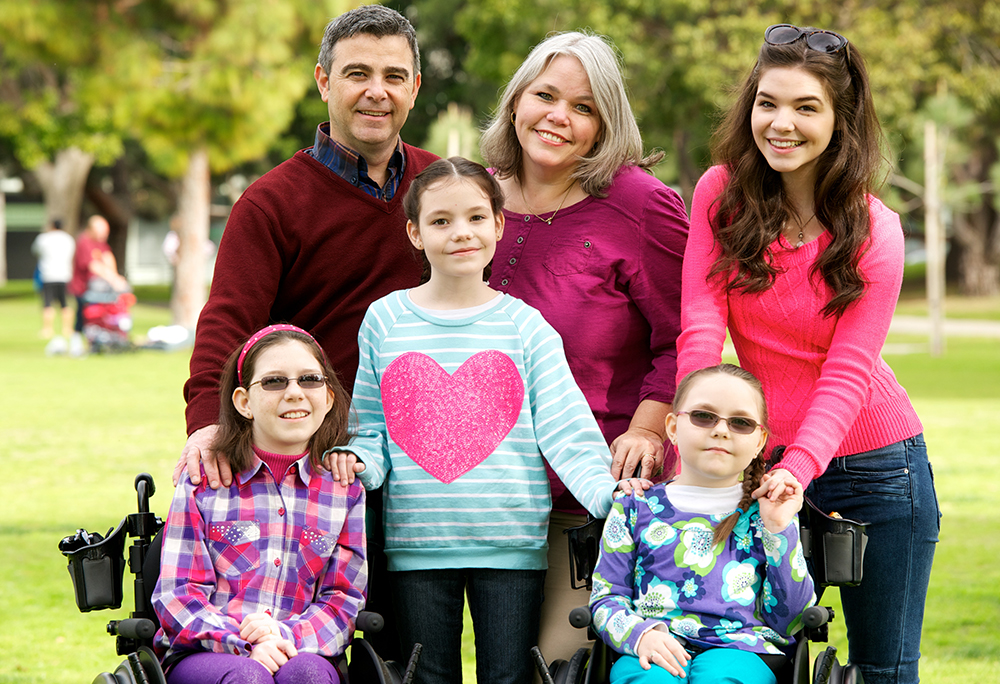 Plan A Fundraising Event
Interested in hosting an event to raise funds for Inclusion Matters by Shane's Inspiration?
Looking for a unique Mitzvah project or Birthday Beneficiary?
Shop for Inclusion
You can contribute to Inclusion Matters while you shop! Just choose to donate a portion of your purchase to:
AMAZON
Did you know that you could be donating 0.5% of your purchases on Amazon to Inclusion Matters by Shane's Inspiration? Just go to the Smile.Amazon.com site (same as regular Amazon) and choose Shane's Inspiration as your charity.
RALPH'S
Do you shop at Ralph's? Swipe your Ralph's Rewards card and give Inclusion Matters by Shane's Inspiration every time you shop!
GOODSEARCH/GOODSHOP
If you search or shop through Goodshop, a portion of your purchase will be donated to Inclusion Matters by Shane's Inspiration. Just search for Shane's Inspiration and select as your charity.
EBAY GIVING WORKS
Sell your items online and a donate a portion of the proceeds to Inclusion Matters by Shane's Inspiration. Just choose Shane's Inspiration as your charity.
If you know of other ways to Shop for Inclusion, please contact Marci Moran at [email protected] or 818.988.5676
Create an Online Fundraiser
Want to help a cause you love?
You can make a difference for Inclusion Matters by Shane's Inspiration by creating an online fundraising page through JustGiving.